My sidekicks, Emi and Otto
my dream studio belongs to my friend, emi. she loves vintage clothing and sewing any dress she ever dreams of owning.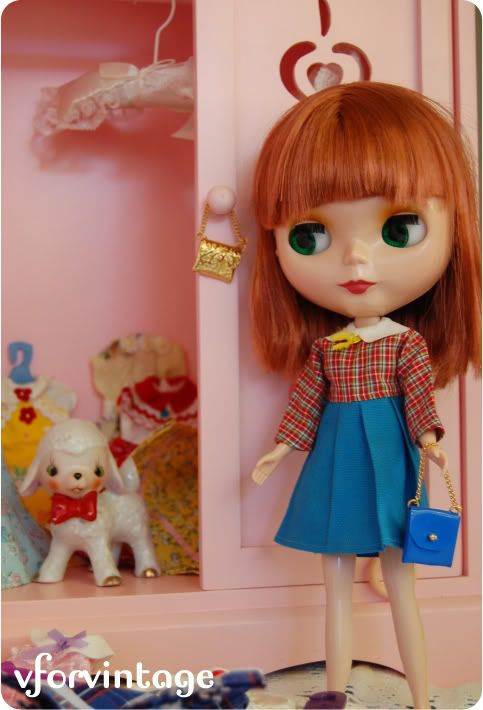 emi has the cutest pet sheep named otto. like her owner, otto loves pretty accessories like red bows and gold cap shoes. together, they love creating fashionable goods as much as wearing them.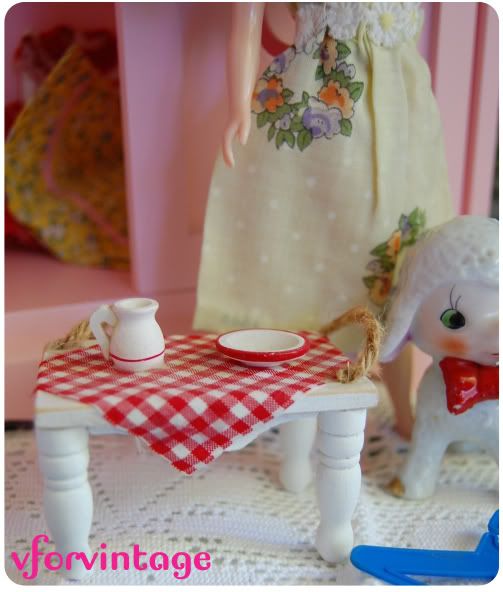 emi and otto bought this shabby chic snack table from the local flea market. the perfect sunday morning would be cookies and scouring the market for cute vintage gems.